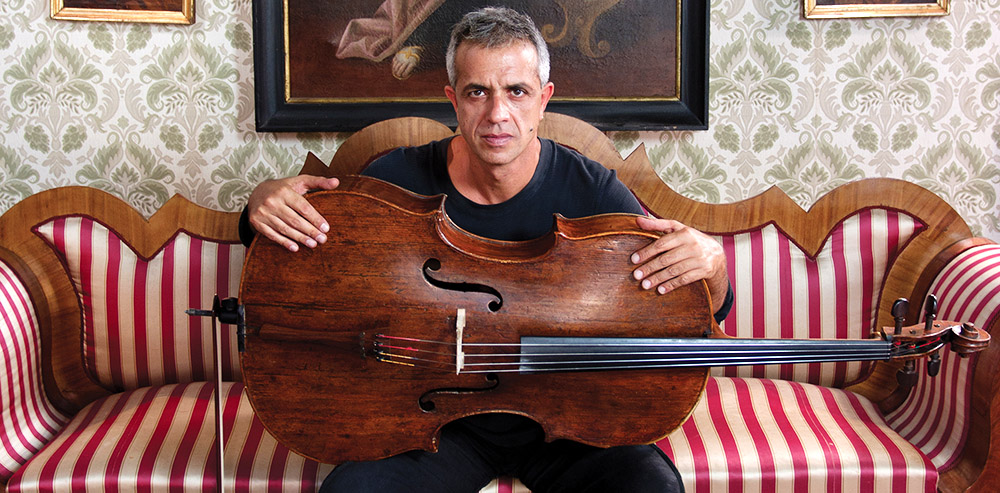 GIOVANI SOLLIMA
Born in 1962 to a musical family in Palermo, Sicily, Giovanni Sollima studied cello with Giovanni Perriera and composition with his father, Eliodoro Sollima, at the Conservatorio di Palermo. After graduating with honors, he went on to study cello with Antonio Janigro and composition with Milko Kelemen at the State University of Music and the Performing Arts Stuttgart and the Mozarteum University Salzburg. Sollima's music is under heavy influence from minimal music. His compositions are often characterized by modal melodies and repetitive structures. U.S. critic Kyle Gann has described him as a post-minimalist composer, noting his more varied and selective approach compared to American minimalist composers. In addition to this, Sollima is known for his unique style that freely blends a wide variety of musical materials, ranging in genre from classical, rock, jazz and pop to ethnic, including Middle Eastern, Mediterranean and African. He has performed with many great masters, including Claudio Abbado, Philip Glass and Yo-Yo Ma. In the U.S., Sollima has collaborated with Patti Smith. His "Violoncelles, Vibrez!" and "Spasimo" were used throughout Nightwatching, a Peter Greenaway film. In 2013 and 2014, he served as director, conductor and concertmaster for Notte della Taranta, an Italian music festival that attracted an audience of 130,000 people.
---
ENRICO MELOZZI
With Sollima, Enrico Melozzi was the founder of the group "100 CELLOS", and promoter of the first maxi-reunion of cellists in Italy, which was held at the Teatro Valle Occupato from 16 to 18 March 2012, and has gathered more than 140 cellists coming from from all over Europe.
Composer, cellist, conductor and producer, was born in Teramo in 1977.
In 1999 he became assistant of Michael Riessler, thanks to whom he began working with several important soloists of contemporary classical and jazz sphere, as Sabine Meyer, Vinko Globokar, Michel Portal, Terry Bozzio,Paolo Fresu.
In 2007 with his Sinfonia Concertante it is celebrated the reopening of the Cathedral of Teramo. In the same year he created the label Cinik Records, and begins collaborations as producer/arranger/conductor with important pop singers such as Sarah Jane Morris.
For its soundtracks he receives important awards in Italy and abroad, including the Best Foreign Language Award at the New York Short Film Festival with Il gioco by Adriano Giannini.
For the theater he writes music for shows staged at the Parco della Musica in Rome, the Greek Theatre in Syracuse and at the Piccolo Teatro in Milan. His ballet for big orchestra Pinocchio, commissioned in 2012 by theWest Australian Opera Perth, has been brought on tour the following year in Strasbourg, Colmar and Mulhouse by the Opera National du Rhin.
In 2012 he creates with the world renowned composer and cellist Giovanni Sollima the 100 Cellos project, which in its first five years of activity has organized his itinerant festival at the Teatro Valle in Rome, at the Triennale in Milan, in the Cathedral Square of Budapest, at the Teatro Regio in Turin, at the Ravenna Festival and at the Lucca Classica Festival.
In 2015 he founded the 'Orchestra Notturna Clandestina', a young team which is active at night, in the places more 'off' of the Italian capital, where is possible to create culture outside the box, implementing the innovative incentives of music in order to explore new frontiers. At the end of 2016 has been released with Decca the crossover album A Clandestine A Night in Rome.
In 2017 the Teatro Regio in Parma staged Il piccolo principe, the first lyric opera based on the famous novel The Little Prince by Antoine de Saint-Exupery.
---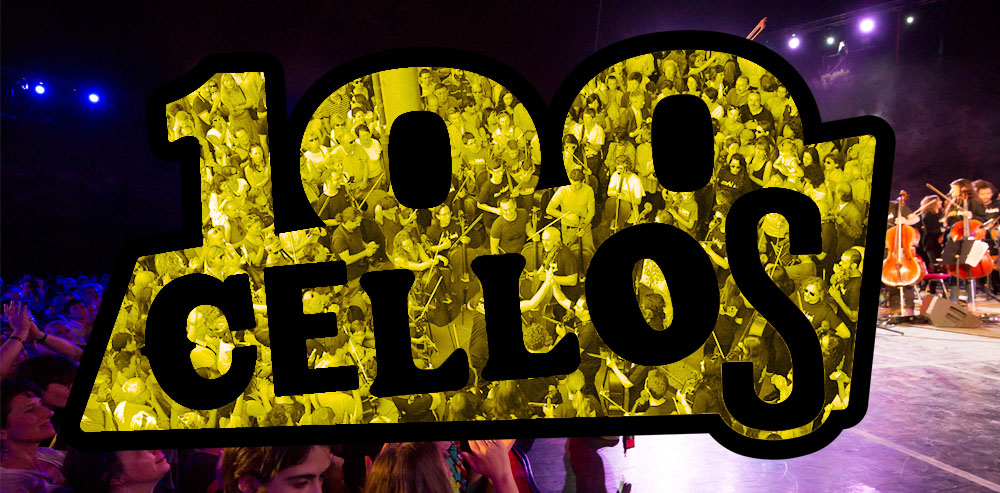 100 CELLOS
100 Cellos is a creative and innovative project where 100 cellists from across countries, generations, careers and genres come together to form an ensemble exuding the level of energy possible only in their performance, led by world-renowned genius cellist Giovanni Sollima, and Enrico Melozzi.
The 100 musicians do not play predetermined scores or assigned parts as musicians in an orchestra typically do. Instead, under Sollima and Melozzi's leadership, they take music to artistic heights by spending a long time together, modifying scores and parts, and giving their input as they are led by free thinking and creative desire. The project has performed a number of times in various locations of Europe, sending the message of music culture that transcends over boundaries.
---